What Our Patients In Pawleys Island SC Say about Spinal Decompression
What others say about Spinal Decompression in Pawleys Island SC can help you make the right health care choice. Review a selection of Strand Spine Institute patient testimonials below and please email me or contact the office if you have any questions.
To a healthier you,
Dr. Neil Fico
---
If you are a candidate for this Therapy In Pawleys Island SC…Do it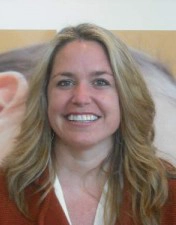 "Before coming to Strand Spine Institute, I had been experiencing neck pain for over 5 years.Initially my neck was stiff occasionally, and the pain was mild. Eventually I began to lose range of motion and the level of pain increased. By the time I arrived at the Institute, I could not move my head to the left or right without an extraordinary amount of pain. Along with the pain came a great deal of anxiety.
Dr. Fico reviewed my x-rays and indicated that I was a candidate for Spinal Decompression Therapy. I was pleased that there was a non-surgical option. The Decompression machine is a bit intimidating but Donna Cook explained the process thoroughly and provided everything I needed to make me comfortable. I found the time on the machine to be relaxing and refreshing.
I have had amazing results since completing the Decompression Therapy. I have recovered ALL of my range of motion, and I no longer have any pain. I am stronger and my posture is returning. The quality of my day to day life has improved greatly.
Overall my experience with the Spinal Decompression Therapy and the Strand Spine Institute could not have been better. If you are a candidate for this Therapy…do it. This is an excellent, proven opportunity to heal your injuries without surgery and the staff at Strand Spine Institute is caring, compassionate and knowledgeable."
- Krista Stox
---
I feel like a new person, and I'm personally grateful to Dr. Fico

"Considering the amount of damage I had done to my cervical spine while practicing dentistry during my working years, Dr. Fico recommended that I undergo cervical decompression. I decided to begin decompression therapy. As it turns out, this was undoubtedly the best decision I've ever made. I have completed 5 of the 6 week treatment, and my neck is incredibly without pain or spasm. My range of motion is much better, and it seems I've actually regained at least ½ inch of my original height. I had lost 2" of height from the compressing over the years. I feel like a new person, and I'm personally grateful to Dr. Fico for recommending this therapy to me."
- Dr. Vic Figlar
---
If Dr. Fico recommends this therapy, trust him and go for it!

"I have been a patient of Dr. Fico for the better part of ten years. With regular adjustments and exercises I have managed to maintain a fairly stable and healthy lower back. This past summer, I sustained the "consummate" golfer injury resulting in a bulging disc between my fourth and fifth vertebrae. Dr. Fico recommended decompression therapy. Within the first week my pain was dramatically reduced. After six weeks of therapy, with adjustments and a commitment to an exercise regime, I'm well on my way to a total recovery.Not all patients are alike, but if Dr. Fico recommends this therapy, trust him and go for it! There is no discomfort during the procedure and the staff, as always, is knowledgeable, professional, and provides a comfortable and caring environment."
- Joann Garrity
---

"When I first came to Strand Spine Institute I was experiencing excruciating pain in my back and down my left leg. I had simply turned the wrong way one morning and that was the proverbial last straw to years of back problems. Although I had in the past received chiropractic treatments, this time around a simple "adjustment" just wasn't going to do the trick. Dr. Fico and his staff recommended the latest in treatments, Lumbar Spinal Decompression. Although I was skeptical, I was willing to try anything to ease my pain. Much to my surprise and great relief it worked! The treatment itself is painless with very little discomfort and I am happy to report that I am now virtually pain free. Dr. Fico and his staff are, in my opinion, the best there is and I highly recommend Strand Spine Institute to anyone seeking relief from back pain."
- Fred Badenius

"Two bulging discs in the lumbar region of my back caused me severe pain that greatly limited my daily activity and degraded my quality of life. To relieve this debilitating pain Dr. Fico recommended I undergo Spinal Decompression using the DRX 9000 system.After much research, thought and prayer, I chose to accept this treatment instead of traditional back surgery which would be invasive, painful and often requires a lengthy period of recovery and rehabilitation without guaranteeing success. Today I am very pleased with this decision. After the very first session the level of pain noticeably decreased. As the sessions continued the severe pain decreased and my mobility increased. The DRX 9000 process was easy, comfortable, and relaxing and I would highly recommend it to those in a similar situation to mine. The sessions were comfortable and relaxing. Jackie, the patient care specialist, was consistently professional and friendly, and always diligently monitored the situation while doing everything possible to assure my comfort. Thank you Dr. Fico, and the entire Strand Spine Institute staff!"
- Celeste DeRain Spade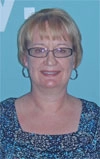 "Years of work as a computer specialist left me with pain in my neck and lower back. I had tried everything including shots, medications, and muscle relaxers. All of these approaches did nothing for me. I was resigned to the fact that I would have this pain for the rest of my life. Luckily, my primary care physician recommended that I seek chiropractic intervention from Dr. Fico. I had received chiropractic care years ago for my shoulder so I decided to give it a shot and called for a free evaluation. After my evaluation Dr. Fico discussed my treatment plan which included Cervical Decompression Therapy along with continued adjustments for my neck and back. My x-rays showed that I had a compressed disc and was a great candidate for Cervical Decompression. When I started my treatments I immediately felt relief! As time progressed, I had more movement in my neck and shoulders and my pain was becoming less and less. I looked forward to my treatments; they were so relaxing it was like being at a spa! Terri, Robin, and Jackie made me feel comfortable and were there to help me in any way. Now that I am finished with treatments I am on a wellness plan and I feel great. I am happy to be pain free! Anyone living with chronic back and neck pain should make the call to Strand Spine Institute. It has truly helped me and I will continue with my adjustments to keep healthy. Thank You Dr. Fico for your interest in my health and well-being!"
- Vicki Hendrix

"I have had back problems for most of my life, starting when I was seven years old and in an automobile accident. I went through back surgery for the 5th lumbar and had a partial Laminectomey in 1992. After that I still had pain all along my spine. I started going to a Physical Therapist in 2002 and continued treatments till late 2007… I have had difficulty walking for years and was declared completely disabled per a Federal Judge…I saw an ad for Spinal Decompression in the newspaper. I am so glad I called because Dr. Fico gave me more information about my back pain than anyone else. I have been to Neurosurgeons, Physical Medicine Doctors, Orthopedic Doctors, Physical Therapists, Massage Therapists, etc. and he really made me feel he understood my problem. We started with Chiropractic treatment and after MRI results confirmed his diagnosis we started spinal decompression therapy.
At first it was uncomfortable to stretch that area, but with icing and rest it slowly started to get better. The pain in the ball of my foot went first and then the tenderness got better…I can walk at least a 1/2 mile at a time with no pain in my lower back which is WONDERFUL!!"
- Betty Mull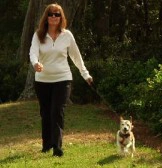 "I started with Dr. Fico because I had a chronic sciatic problem on my right side. After months of chiropractic treatment, Dr. Fico encouraged me to get an MRI. Finding that I had a bulging disc, I was a candidate for Spinal Decompression Therapy. The pressure on my nerve was so bad that I was not able to step down on my right foot without pain, especially in the morning. The therapy sessions themselves were so easy and relaxing. It took about two weeks into the therapy to find relief. After I completed my therapy, I followed the program, started walking and doing the stretches and exercise recommended and I have not had any pain in my foot since. I am back to walking an hour a day and continue with my stretches and back strengthening exercises. Thank you Dr. Fico for getting me back to my daily routine…pain free."
- Bernadette Delgado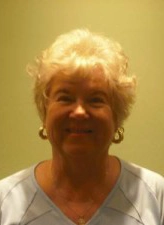 "Last year I suffered with two bulging discs. It was not pretty. I had an MRI to confirm it, and then started physical therapy on the advice of my primary physician. About six weeks later, no change and the pain was getting to me. The thought of not playing golf again, or just doing everyday things, the gym, walks on the beach—that thought was totally depressing. On the advice of many people in my community I went to visit Strand Spine Institute. I have to admit, I was a little skeptical that Dr. Fico could really fix me up. As I started treatment, I became more confident, and decided to try the decompression treatment. What I liked about that office—no high pressure—just the desire to help make you feel better. The treatment lasts about two months or so and while I was undergoing it there was no "magic fix". Skepticism crept in again, but I trudged on with the treatment.
I am writing this testimonial one year later and can tell you I feel great!! Back at the gym, back walking the beach, and back playing golf (with the help of a great partner, won the member/member tournament at my club). Most of all I would like to convey to anyone reading this, the caliber of the Strand Spine Institute. The office is wellness personified. The staff is knowledgeable, happy, energetic and there to help everyone. Dr. Fico is a terrific chiropractor, but most of all, he is a great person and cheerleader. Donna administers the decompression process, and is the most supportive individual and always smiling. Robin is the smiling face you see the minute you enter the office. Every day is a great day at Strand Spine Institute!!"
- Sophia Troiano
OFFICE HOURS
---
Monday
8:00am - 12:30pm
2:00pm - 6:00pm
---
Tuesday
9:00am - 12:30pm
2:00pm - 6:00pm
---
Wednesday
8:00am - 12:30pm
2:00pm - 6:00pm
---
Thursday
9:00am - 12:30pm
2:00pm - 6:00pm
---
Friday
8:00am - 1:00pm
---
Saturday & Sunday
Closed